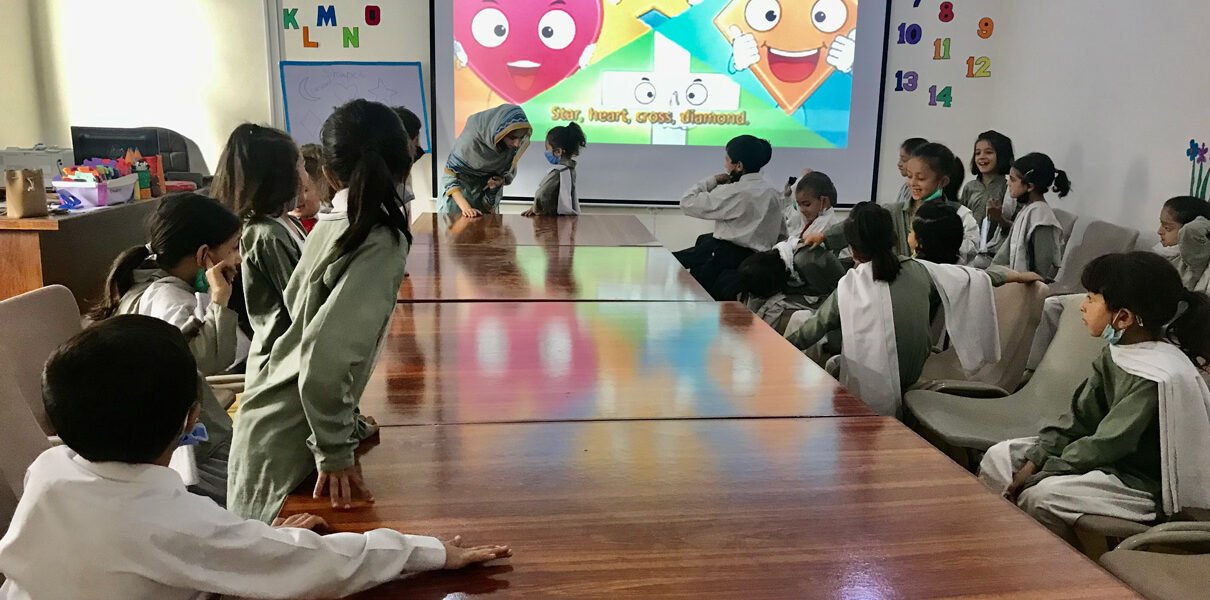 In-School Language Labs is a 'Brick-and-Mortar' operation of Worldwide Education Fund of The Dallas Foundation (WEF) and its project delivery partner Foundaton to Empower Students (FES) in Pakistan. The project aims to teach quality English Language skills to students from the underserved communities across Pakistan. Currently operational at 2 low income private school in Booni Upper Chitral, the labs are helping 500+ students to make remarkable improvement in English language skills.
Onsite language labs help students in primary and secondary school develop their listening and speaking skills and encourage them to exchange ideas, ask questions while showing them how children their age in the outside world think and act. These language labs are also playing a very important part for the local teachers, too, who often don't have time in the classroom to focus on these aspects of language learning and who don't have access to resources.
The Helping Hand Ladies group recently raised $37950 to sponsor the In-School Language Labs program. As a part of our gratitude, WEF honours the Helping Hand Ladies group as Sponsor of the program by adding a plaque in the space, recognising on our websites and the Learning Management System Portal that will reach out to 500,000 students worldwide. Helping Hand Ladies group has been one of the most loyal and instrumental supporters of the mission of WEF since its inception 12 years ago. Many of our programs would not have been possible without the generous support of the Helping Hand Ladies.
We would like to Thank you for your support to help us break the cycle of generational
poverty in Bangladesh, India, Pakistan, Afghanistan, Tajikistan and beyond.
For more information and updates please visit our website:
The Dallas Foundation (TDF) is the fiscal sponsor of the Worldwide Education Fund of the Dallas Foundation (WEF), a component fund of The Dallas Foundation, a 501(c)(3), publicly supported charity, Federal Tax ID 75-2890371.
100% of all dollars raised through your contributions go towards implementation, operation, and maintenance of WEF's projects and programs. All administrative expenses are paid by the Founders, Connie and Kamal Daya Gift Fund of The Dallas Foundation, and by our many generous, engaged volunteers.